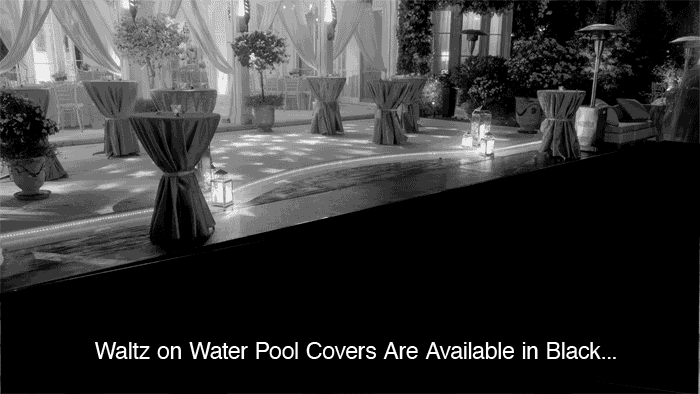 The Waltz on Water Experience
For over thirty years, Performance Staging has perfected our capabilities of providing safe temporary
platforms
and
stages
for use in all types of events.
As the company expanded into Florida, we were asked repeatedly to provide event pool cover platforms at residential and commercial facilities.
The more of these we designed and installed, the better we got at it. Our product offerings grew to include transparent and translucent polycarbonate surfaces. Performance also invested in specialized equipment that would allow pools to be spanned with expandable truss systems, giving us an advantage in installation by offering a total of four different ways to build them. While other companies may offer a "
pool cover rental
" we're the only company we know of that provides pool stages, which we define as areas where events happen including dancing, concerts, dinner, theatre, and more.
The Waltz on Water Difference
Our primary capability of providing a legitimate and safe platform is ensured by our use of an industry-standard stage deck manufactured by the
StageRight
corporation. These decks are compliant with the most stringent building and safety codes in the United States, and feature a load-bearing capacity of 150 Pounds Per Square Foot. (
Email us
if you need the specs!) This means that even in the most stringent of venues (Miami Beach, for example) we're able to offer code-compliant structures that meet or exceed local ordinances. This means that no matter what you and your client decides to do on top of a Waltz on Water pool cover, it's going to be safe and support the load. Other companies' solutions range from building plywood covers supported by raw lumber, to beams that hold pieces of acrylic in place. While these can offer the same look of our products, they don't come close to the engineered solution that we offer. Additionally, our decks are supported in several different ways; either by a scaffold system, by StageRight leg systems, by aluminum bridging beams giving a raised effect, and finally by our next expanding truss. The bridging beams and expanding truss allow us to cover pools without even getting in the water. Bridging beams don't even touch the pool's bottom, which can be a benefit for pools with vinyl liners, rental properties, or situations in which a quick installation and removal is necessary.
The Waltz on Water difference is also apparent in the skill and capabilities of our design service, sales team, and installation crews, who are trained not only in safe and effective methods for this type of service, but work together as a team to provide you with options you won't find anywhere else including multi-level covers with elevated areas for DJ's and bands, bridges, walkways, and partial covers for extremely large pools where a complete cover isn't a cost-effective option. From our capability of offering you design options that are "rendered in place" in photos, showing you exactly what our offering will look like installed to our sales team's capabilities of providing options for black decks, clear decks, or a combination to meet your event's budget demands to our installers training, responsiveness and diligence you'll find that the Waltz on Water Experience leaves nothing to be desired, and everything we've learned in 30 years at your disposal in creating complete transformations of backyards and commercial pools.
With the addition of low-voltage direct-current water-resistant lighting to the deck surfaces, surrounding trees and architectural accents the Waltz On Water experience blends with the surroundings to provide a once-in-a-lifetime experience that will have your guests literally "Waltzing on Water" at your event.
We're also in the design phase of bringing completely clear guardrails for your next event. Check back soon for updates!
Waltz On Water's Capabilities
Black, Frosted, or Clear (and any comgination thereof) pool stages in unlimited sizes and configurations
Decks installed at pool deck height leaving a "height of deck" edge around the pool with or without approach ramps to reduce trip hazards
Decks installed above pool deck height for a "elevated platform" giving views above the pool deck to bands, DJ's and entertainment
Decks installed below the pool deck height, giving a "flush" appearance when combined with local carpentry
Embedded Lighting to allow for glowing decks
Accent and architectural lighting to blend the entire pool area into an immersive experience
Short and long-term installations for commercial properties with multiple events
Working with your event planner and venue to offer completely code-compliant options for public events in public spaces
Integrating ADA access into every design to allow full access to patrons with access requirements for wheelchairs, etc.
Quick quoting via google earth, your submitted photos and measurements to cut down on site survey needs
And finally, we're the only company in the industry that offers photo-quality design assistance rendered into your photos so you can see exactly what the solution will look like prior to installation.
For the complete story including photos, the Beginner's Guide to Covering Your Pool, and a quick quote form, head over to WaltzOnWater.com.