The StageLine SL50 joined the Performance Staging Mobile Stage Rental fleet this spring and has been in almost constant use. The 20 x 16 standard floor can be expanded to almost any size for larger events.
The SL50 is priced to compete with crank-up roofs and ground-supported decks. It's also much smaller and manuverable than the SL100 stage, meaning it can be installed in places that you'd never get a larger stage. From sidewalks to backyards, and even on the ferry to Mackinac Island!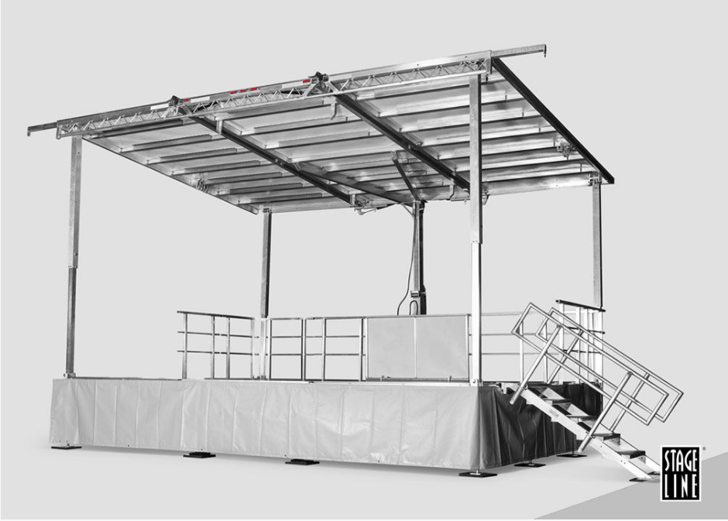 It's rated for a 2,500-pound load, and includes one set of stairs and full upstage railings for safety. Did we mention it's brand new?
If you're considering a mobile stage for your next event and thought you might not be able to afford one, ask one of our amazing salespeople about the benefits and cost savings of our Mobile Stage Rental fleet.